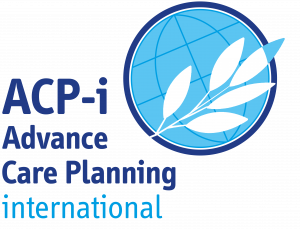 JOIN NOW!
You are invited you to renew your existing membership, or become an Advance Care Planning international (ACP-i) member now. Please find your membership fee for the year 2019 and the transferral information here:
Membership of the ACP-i Society is open to all persons who are committed to all areas of advance care planning and end of life care including doctors, nurses, social workers, chaplains, policy-makers, researchers, medical officers and directors working in areas covering, but not exclusive to; end of life/palliative care, primary care, critical care, acute hospitals, care of the elderly, ethics and spirituality, policy development, social care, etc.
To join ACP-i, please use our online application form.
THE  7TH CONFERENCE OF THE INTERNATIONAL SOCIETY OF ADVANCE CARE PLANNING
13th - 16th March 2019 in Rotterdam, Netherlands was a big success. More than 300 international attendees, great presentations, lots of interaction.  

After the conference is before the conference. See you in Singapore April 2021, upcoming information asap on this page!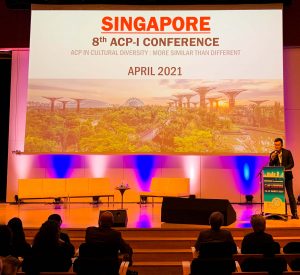 Welcome to The International Society of Advance Care Planning and our new look website.
The inspiration for the foundation of a new society dedicated to high quality advance care planning came from a meeting of like-minded individuals whose passion is to improve patient-centered care, led them to come together at the inaugural 2010 international conference held in Melbourne and then to reaffirm their commitment to advance care planning at subsequent conferences held in London, Chicago, Munich, back in Melbourne in 2013 and in Banff, Canada in 2017.
Now with over 1000 members from a multitude of countries the society is looking forward to its next conference.