Commitee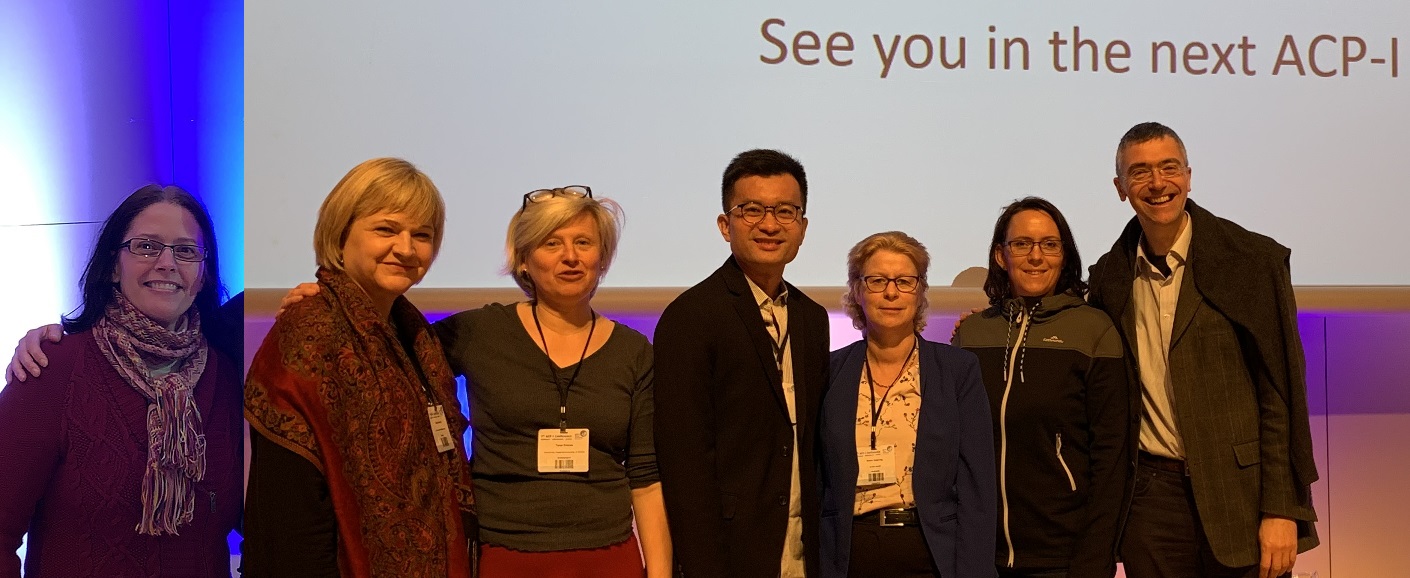 Stephanie Anderson, Doris Barwich, Tanja Krones, Raymond Ng, Karen Detering, Leigh Manson, Jürgen in der Schmitten
President elected
Prof. Dr. med. Dipl. Soz. Tanja Krones
Tanja Krones was educated as physician and sociologist at the University of Marburg (Germany). Inspired by her mentor Gerd Richter who worked with John Fletcher at the University of Virginia as clinical ethicists she conducted several research projects in the field of ethics and worked as co chair of the IRB and as clinical ethicist.
Since 2009, she serves as Head of the Clinical Ethics Unit at the University Hospital Zurich, associated with the Institute of Biomedical Ethics and History of Medicine at the University of Zurich.
During her work, she became aware of the problems of good  patient-centred car, when patients turn  incapable of decision-making. This led to her current main  research and practice interest of promoting Advance Care Planning in research and practice. She was the principle Investigator of the MAPS (Multiprofessional Advance Care Planning and Shared Decision Making ) – trial funded by the Swiss national science foundation, and is member of the German and Swiss national Task forces for implementing Advance Care Planning nationwide.
In 2012 she joined the former ACPEL society and has been selected as President of ACP-i in September 2017.
President of Honor
Dr. Bud Hammes
Gundersen Lutheran Medical Foundation, USA
Bernard "Bud" Hammes was educated at the University of Notre Dame, receiving his BA in 1972 and his PhD in philosophy in 1978. He has taught at the University of Gonzaga in Spokane, Washington and at the University of Wisconsin-La Crosse.
Since 1984, he has served as the Director of Medical Humanities and Respecting Choices® for the Gundersen Lutheran Medical Foundation and the Gundersen Lutheran Medical Center in La Crosse, Wisconsin. In this position he provides educational programs for house staff, medical students, nursing student and physician assistant students. He also provides in-services and workshops for the medical staff, nursing staff, social workers, and the pastoral care department. Dr. Hammes chairs both the Institutional Review Board and Ethics Committee. For the Institutional Ethics Committee he serves the role of ethics consultant.
Dr. Hammes is a Professor of Clinical Science at the University of Wisconsin-La Crosse and an Associate Adjunct Professor of the Institute for Health and Society at the Medical College of Wisconsin and a Clinical Assistant Professor in the Department of Pediatrics at the University of Wisconsin School of Medicine and Public Health.
Dr. Hammes' work has been primarily focused on improving care at the end-of-life. To this end he has developed institutional policies and practices, staff education, and patient/community education with a special focus on advance care planning. This work has resulted in two nationally recognized programs on advance care planning: If I Only Knew… and Respecting Choices®. He has authored or coauthored 40 articles and book chapters that are focused on clinical ethics, advance care planning, and end-of-life issues. Currently he serves as the Chair of the National POLST Paradigm Task Force.
For more information about Respecting Choices go to respectingchoices.org.
Vice President
Dr. Stephanie Anderson
Respecting Choices, a division of C-TAC Innovations
Dr Stephanie Anderson is the deputy executive director of Respecting Choices, a division of C-TAC Innovations. She is responsible for designing and leading strategy and operations including the delivery of this internationally recognized program. She has over 25 years of experience in palliative care and hospice, home care, case management, and emergency medicine. Dr. Anderson believes person-centered decision making based on an individual's goals and values truly transforms care and should be the top priority to delivering exceptional whole-person healthcare.
Treasurer
Dr. Jürgen in der Schmitten
Family Practitioner and research fellow at the dpt of General Practice, University Hospital of Essen
Jürgen in der Schmitten is a family practitioner and psychotherapeut in a group practice in the city of Meerbusch (near Düsseldorf). He works part time as lecturer and researcher at the department of General Practice at the university hospital of Essen. In this function he has co-ordinated the interdisciplinary research project RESPEKT that developed and implemented the regional ACP program beizeiten begleiten (≈ '[be] caring betimes') with a grant of the German Ministry for Education and Research (2008-2011), and he is committed to further regional implementation of ACP programs in Germany.
ACP-i Commitee Secretary
Dr. Karen Detering
Advance Care Planning Australia, Austin Health Melbourne, Melbourne Australia
Dr Karen Detering is the Medical Director of Advance Care Planning Australia, and a leader in advance care planning in Australia. Karen is a Respiratory Physician and Clinical Ethicist and has specialised in advance care planning for approximately 15 years. Karen works with a range of national, state and local stakeholders in the areas of education, implementation, evaluation and research to ensure all Australians are supported and enabled to undertake advance care planning and express their values and preferences for current and future health care.  "By undertaking advance care planning a person's values and preferences are made known. This is essential to person-centered care and forms an important part of their healthcare journey."
Dr. Doris Barwich
Medical Director, University of British Columbia
Dr. Doris Barwich is medical director for the BC Centre for Palliative Care, leading its research portfolio and medical partnerships. As the Centre's founder, Doris has established the strategic focus and mobilized provincial networks and partnerships to accelerate best practices and promote innovation in palliative care. She is a palliative care clinician, educator and leader.
Leigh Manson (B.Proc, LLB, MBA)
ACP National Programme Lead – Health Quality & Safety Commission, New Zealand
Leigh has a background in medical malpractice and third-party injury litigation, health sector business administration and quality improvement using a Lean Six Sigma methodology. Since 2010, she has been leading the development of ACP in New Zealand through various roles including facilitating the work of the National ACP Cooperative, the National ACP Training Programme, programme managing ACP for the Northern Region, and the ACP deployment at the Auckland District Health Board and participating in policy development as a member of the Ministry of Health ACP Guidelines advisory group and Health Quality & Safety Commission ACP Advisory Group.
She was elected to the ACP-I committee in 2015 at the conference in Munich and believes her background and experience bring a non-clinical and practical perspective to the commitee.
Dr. Raymond Ng
Tan Tock Seng Hospital, Singapore
Dr. Raymond Ng is a palliative care physician and clinical lead in advance care planning (ACP) in Tan Tock Seng Hospital. He is also a member of the national ACP steering committee, chair of the ACP research and development committee and outpatient ACP committee. He believe that everyone has a personal narrative that influences his/her healthcare and that ACP should become a standard of person centred care.