Our conference in Rotterdam was a big success!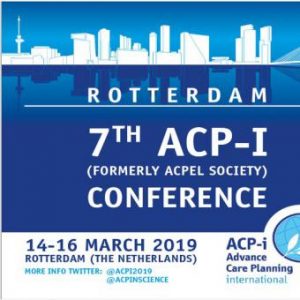 More than 300 international guests attended, great presentations were held.
We would like to thank all of our visitors for attending the conference and all of the organizers and presenters for their great work and efforts.
Also a great "Thank you" to Sara Davison (Canada) who will no longer serve as a committee member.
Welcome aboard! We say "Hello" to Doris Barwich who has just joined the ACP-i committee to represent the Canadian community.
The new committee has been elected by the general member assembly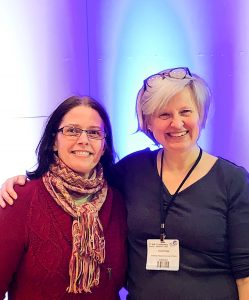 Vice President Stephanie Anderson and President Tanja Krones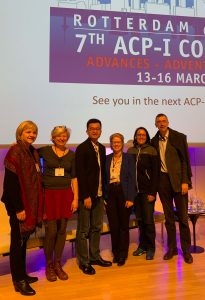 The committee now consists of Doris Barwich (from Canada, committee member), Tanja Krones (Switzerland, re-elected President), Raymond Ng (Singapore, committee member), Stephanie Anderson (US, re-elected Vice President), Karen Detering (Australia, re-elected secretary), and Jürgen In der Schmitten (Germany, re-electes treasurer) and Leigh Manson (New Zealand, committee member).
We hope to see a lot of you in Singapore in April 2021.